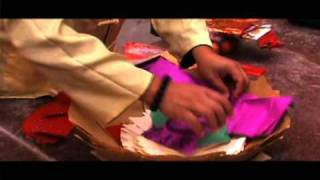 Traditional Chinese Architecture and Culture Tour
Canada's Diversity Celebration
Speech: Denzil Minnan-Wong (Toronto City Councillor)
Commercial Building
>
---
UCWay Inc. has been producing videos for:
Corporate events;
Conferences;
Presentations & Seminars;
Private functions;
Performances & Concerts; and
Instructional & Training videos.
However, our work does not stop there; we are always prepared to excel our expertise by engaging in different projects.
---
Benefits of Recording Your Events:
An event video does not only record what you've done and how you've performed, it also can improve your organization's brand awareness and brand loyalty. Just imagine your attendees receive a video of an event that they just attended, won't that reinforce their experience?

Video can assist you to increase revenue generating opportunities while reducing costs. The social media technology today has enabled us to share videos and pictures easily, and your well produced video can be the next footage that goes viral on the internet. If your potential attendees cannot attend an event because of their travelling and scheduling restrictions, they can still join your event if clips are being made available to them; this will assist you to regain the revenue you may have lost due to their absences.

An executive cannot attend an event? No problem, let's capture his/her speech prior to the event and play it during the presentation. Quick, easy, and valuable!

Your stakeholder, subsidiaries, head office, or partner cannot attend the event. Send them the video so they know what happened during the event.
---
Benefits of Having an Instructional & Training Video:
From how to assemble your desk to how to use your program, a video is an interactive multimedia that acts as a step-by-step guide for your customers. In fact, a video will add more entertaining value to the users and improve their learning experience.

Instructional video can be academic based. Again, videos allow participants to take your classes and training seminars at anytime and at anywhere. With our expertise in this field, we can film the instructional video in your actual classroom or a staged environment.
---
Price:
While each project requires its own dedicated filming setup, our basic charge is $250 CDN per hour with a minimum of 3 hours for each filming work.
Basic Package
1 - 3 hours of shooting
1080p unedited footage files of the event
Files can be in MOV, MP4, WMV, AVI format
750 Canadian Dollars
Basic + Editing Package
1 - 3 hours of shooting
1080p edited video of the event
Final video will be delivered in MOV, MP4, or WMV format
2,000 Canadian Dollars


Please contact us for project that has greater requirement that the ones indicated above. Special rates will be provided for not-for-profit organization.